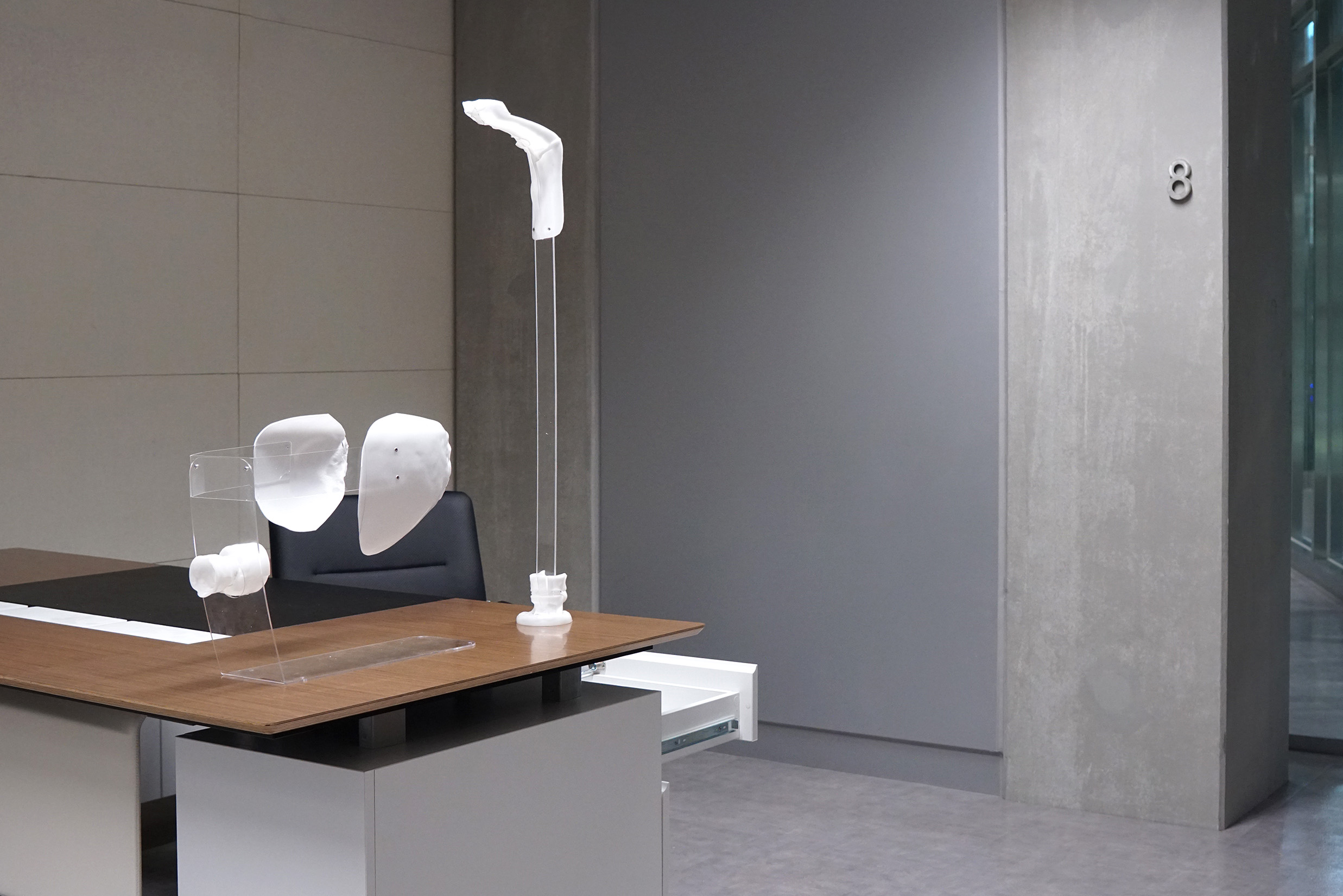 'Manual Modes'
2016/17
Remnants of prosthetics production, acrylic sheet

On-site at Asia Culture Center, Gwangju


Manual Modes is an scenic installation on-site utilising the remnants of a prosthetic workshop. The sculptural interventions are employing solely process plastics that did not become part of the wearable brace. Much like museological artefacts, these inverted cut-offs have an abstract spectral presence rather than a direct function. Subsequently the installation is an enquiry into absence of physical use value of art, as well as the disservice of the cubical office environments for the bodily condition.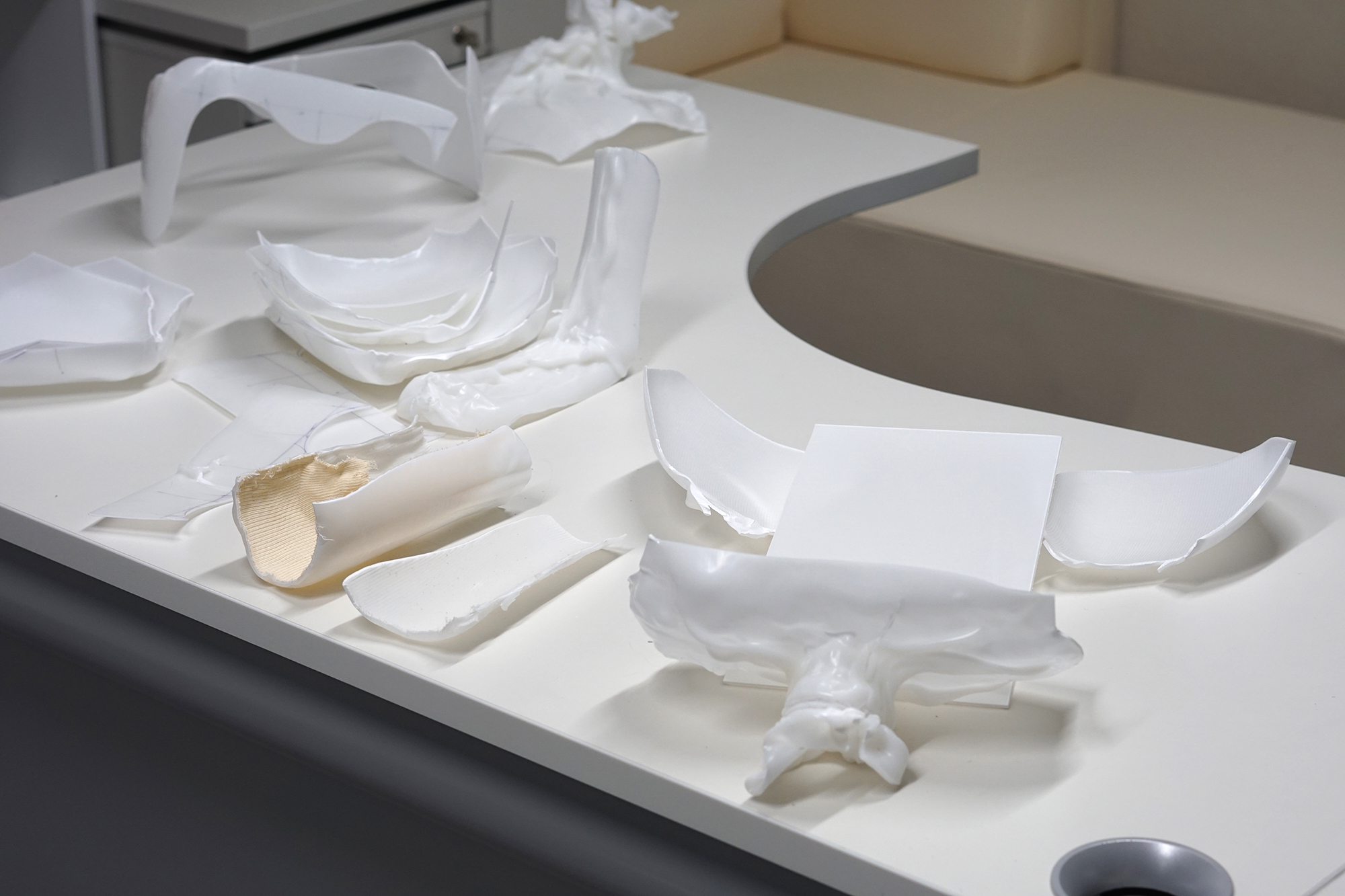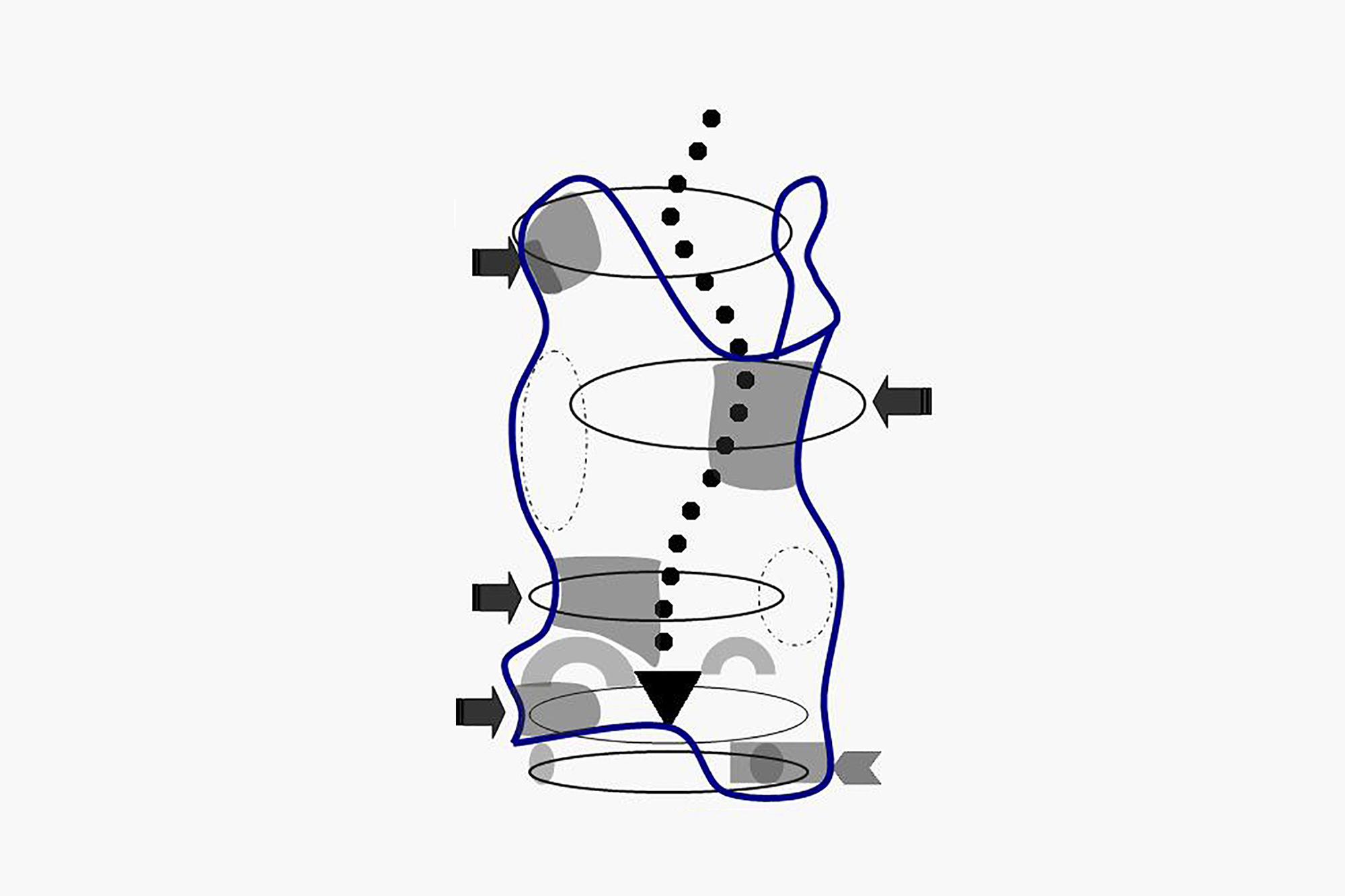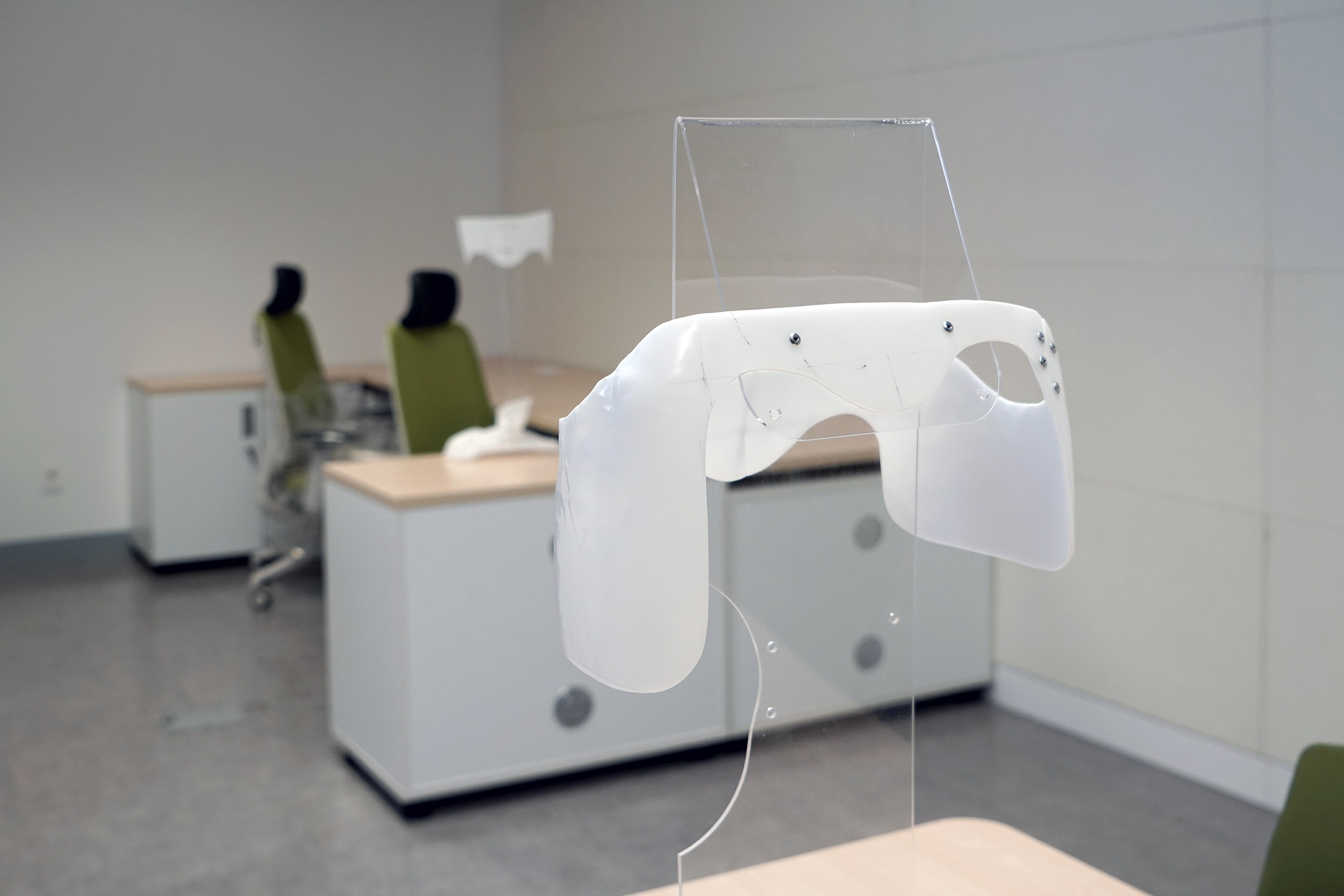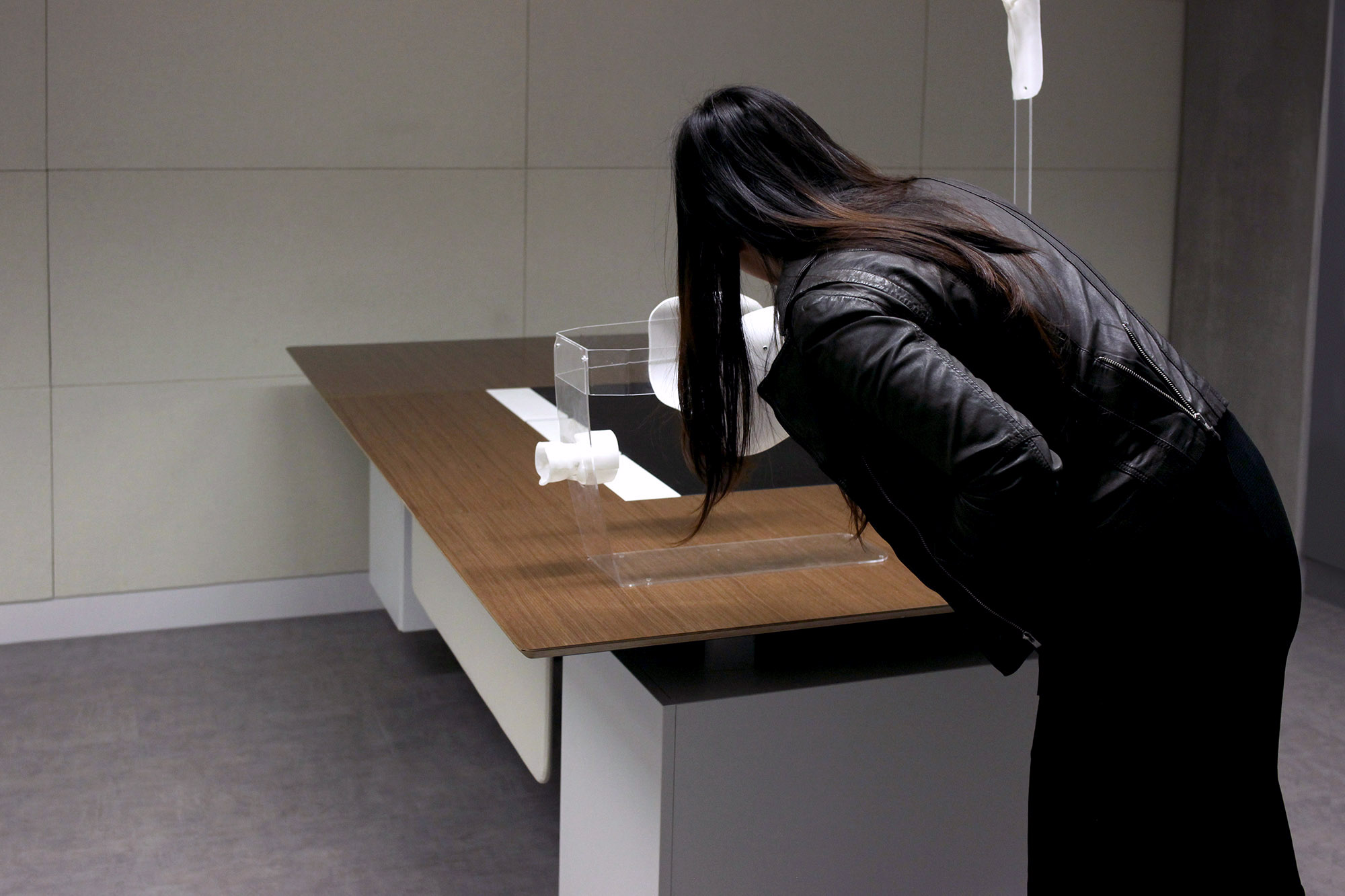 (Photo by Y. Tamura)